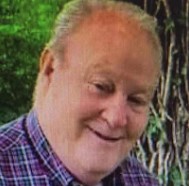 William Herman "Bill" Fuller Sr., 76, of Statesville, N.C., died Monday, January 18, 2021, at the Gordon Hospice House. He was born in Davidson County, Tenn., to the late Halbert Fuller and Harriet Enoch Fuller. He was also preceded in death by a brother, Marvin Fuller.
Bill attended Lebanon Military School and worked for Clark Equipment for more than 30 years. Then, in 1989, he and his wife became the owners/operators of Sharon's Discount on Turnersburg Road. One of his great passions was serving his church, Calvary Pentecostal Church. He loved gardening, farming, fishing with his grandkids and camping. He and Sharon loved spending time at Myrtle Beach, but more than anything he enjoyed time with his family.
Those left to cherish his memory are his wife, Sharon Finch Fuller; two sons, Bill Fuller Jr. (Christie) and Jacob Fuller (Dufay); a daughter, Faith Maccracken (Jimmy); grandchildren, Autumn Fuller, Davin Fuller, Kaleb Maccracken, Samantha Fuller, Kenny Maccracken, and Clarissa Maccracken, a great-grandson, Jonathan Maccracken; a sister-in-law, Sue Fuller; and two nephews, Brad Fuller and Mike Fuller (Nancy).
A Funeral Service will be held on Saturday, January 23, 2021, at 11 a.m. at Calvary Pentecostal Church, 115 Nixon Road, Statesville, N.C., with Rev. Jerry Myers officiating. Burial will follow at Iredell Memorial Gardens. The family will visit with friends from 10 to 11 a.m. at the church prior to the service.
Online condolences may be left at www.nicholsnfunerals.com.
Nicholson Funeral Home is serving the family.