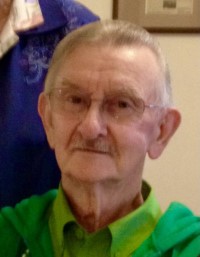 William Thomas "Billy" Dagenhart, 85, died peacefully on Thursday, May 20, 2021, at Gordon Hospice surrounded by his loving family. He had been in declining health over the past two years.
He was born April 13, 1936, to the late Clyde S. Dagenhart Sr. and Ollie Stikeleather Dagenhart in Iredell County, N.C., and was the seventh of eight children. He never married and lived in the 1880s house where he was born, caring for his beloved parents until their deaths, and continually refurbishing the old homeplace on Dagenhart Farm Road.
William graduated from Celeste Henkel School in 1955 and worked at JC Penney Warehouse, retiring after 34 years. At Penney Warehouse, he worked in data processing at the very beginning of the computer age, learning mainframe data processing systems from the ground up.
Not happy with retirement, he attended Mitchell Community College's program for Nurse Assistants, then joined the staff at Iredell Memorial Hospital, where he worked for another 20 years. While there, he continued working with computer systems, with patients and staff, finally rotating into the Anesthesia Department. He loved the hospital and the many friendships he made there. His honest, open, and happy demeanor made him a good friend to patients and staff alike.
William loved music and was an accomplished pianist. He continually worked on both playing by ear and reading music. He took piano lessons for many years from Ms. Reese and his dear friend, John Zika, to improve his technique and was always working on new pieces. He loved flowers, gardening, cooking and canning, and he especially loved baking many of "Mama's" recipes. One of his greatest delights was going to the mountains with his family and eating at Shoney's in Pigeon Forge. He was a member of Marvin Methodist Church all his life and never missed an opportunity to sing and play the old hymns.
He was proceeded in death by his parents; two brothers, Coleman Richard Dagenhart and Clyde Junior Dagenhart; two sisters, Dot Dagenhart Waugh and Betty Dagenhart Josey; and one nephew, Tony Dagenhart, all of Statesville. He was also proceeded in death by his dear in-laws, Henny Pierce Dagenhart, Marie Gentle Dagenhart, Bernice Beckham Dagenhart, Ronald Waugh, Roy Josey, and Arnold Edwards.
He is survived by two brothers, William Ellis Dagenhart and Harold Wayne Dagenhart; one sister, Kay Dagenhart Edwards; and one sister-in-law, Avin Leckie Dagenhart. He is also survived by numerous nieces and nephews and their many children and grand-children.
Also mourning his passing were a large cadre of loving caregivers and Hospice staff with his primary caregiver team comprised of Marcie Miller, Laura Bost, and Tim Edwards. The family cannot thank all these selfless individuals enough for their love and attention to his every need during his final days.
A Memorial Service, led by GeorgeAnn Hartline, Associate Pastor of Rocky Mount UMC, will be held at Troutman Funeral Home on Saturday, May 29, 2021, at 2 p.m. In lieu of flowers, memorials to honor this good man may be given to Gordon Hospice and Palliative Care of Iredell County, 2347 Simonton Road, Statesville, NC 28625.
Troutman Funeral Home is serving the family.