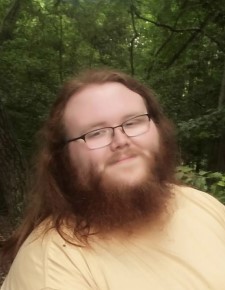 Zachary Chase Long, 26, of Statesville, N.C., passed away on August 11, 2021, at home following a short illness. Zachary was born on October 25, 1994, in Princeton, W.Va. He was a son of the late Preston Kirk Long and Jennifer Lee Long.
In addition to his parents, Zachary was preceded in death by his grandparents, Douglas and Fredia Long and Bill and Alice Lee, formerly of Iaeger, W.Va.
Survivors include his sister, Angela Follrod and husband Shawn of Troutman, N.C.; uncle, Jerry Long and Tonya of Oak Hill, W.Va.; aunt, Peggy Smith of Manassas Va.; uncle, Billy Lee and Anita; uncle, Chris Lee and Jamie, both of Statesville; niece, Chantel Martin and Jadon of Cleveland, N.C.; nephew, Dalton Follrod and fiancée Hannah Roberts of Troutman; nephew, Shawn C. Follrod and Jordan of Elkin, N.C.; niece, Monica Steele and Jeff, and Tiffany Hall, both of Troutman; cousins, Vanessa, Tim, Savannah, Lillie, Harper, Avery, Riley, Cori, Jill, Cara, Halee, Alexis, and Caiden.
Zachary enjoyed working with computers and online gaming. He was dedicated employee and was valued highly by his co-workers.
Funeral services will be conducted Sunday, August 22, 2021, at 1 p.m. with Brother Jimmy Rowe officiating at Iredell Memorial Gardens, 2304 Shelton Avenue, Statesville, N.C. Dalton Follrod, Shawn C. Follrod, Jadon Martin, Matt Gibson, Greg Sexton, and Tracy Reed will serve as pallbearers.
Troutman Funeral Home is serving the family.