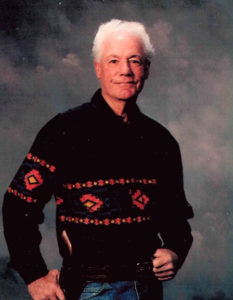 Allen Ray Jenkins, 89, of Statesville, N.C., passed away Thursday, August 25, 2022, at his home in the Loray community.
Mr. Jenkins was born in Iredell County on August 8, 1933, the son of the late Farrell Jenkins and Eva Johnson Jenkins. Allen attended Celeste Henkel High School and was a proud veteran of the U.S. Army. In 1980 he married Veronica Waugh, and together they shared 42 wonderful years of marriage. The Jenkins were members at New Sterling Church. Allen was a self-employed, owner/operator of a carpentry business. He loved his time playing guitar with his group of friends.
Along with his parents, Mr. Jenkins was preceded in death by his brothers, John, Boyd, Lynn and Lewis Jenkins; his sister, Hilda Watt; and his daughter, Karen Martin.
Those left to cherish the memory of Allen Ray Jenkins include his wife, Veronica; his daughters, Cully (Beaman) Nance, Tammy (Gary) Pharr, and Tara (Stephen) Sharpe; his sons, Joey Jenkins, Vincent (Sherry) Jenkins, and Terry (Melissa) Lippard; his grandchildren, Candice Nance, Molly Clippard, Mercedes Jenkins, Josh Kiser, Maegan Shaw, Joseph, Nathaniel and Caleb Lippard, Jennifer Wingler, Gabe Parks and John Sharpe; his great-grandchildren, Peyton and Mason Shores, Autumn Miller Brayden, Macie and Harper Shaw, and Charley and Zeb Wingler; his sister, Carolyn Elliott; and son-in-law, Randy Martin.
The family will celebrate the life of Mr. Jenkins in a private service. Those wishing to make memorials are asked to consider Hospice of Iredell County.
Troutman Funeral Home is serving the family.