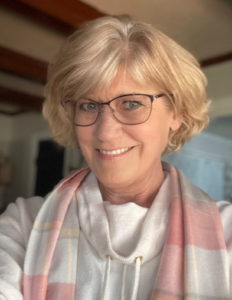 Amelia "Amy" Lyerly Hrabar, 54, was born on June 23, 1967, in Statesville, N.C., and passed away on June 1, 2022 at the Gordon Hospice House in Statesville. She spent the majority of her years growing up in Forest City, N.C., and moved back to Statesville in 1985.
Amy passed away after almost eight years of fighting a warrior's battle with Metastatic Melanoma.
Amy was wonderful in the art of dance, but she really excelled in ballet. In 1982, she was the star ballerina dancing as Cinderella at the World's Fair in Knoxville, Tenn. After high school in Forest City, she attended the Hair Stylist Academy in Statesville. She had a wonderful career working at several hair salons until she opened her own salon, Avenue Style, in Statesville. She was a master colorist as well as an artist with cuts and styling. She loved making people happy as well as beautiful. She loved children, her clients and her family, but most of all she loved her husband Phil and her three sons.
Amy was preceded in death by her son, Trei Bradley Hrabar, in September 2019 and her stepfather, Jerry McLelland, in February 2022.
Surviving is her husband Philip Hrabar; two sons, Michael and Andrew; her mother, Carolyn Poole McLelland of Statesville; her father, Robert Edward Lyerly (Donna) of Rutherfordton, N.C.; brother, Robert Lyerly Jr. (Penny) and their son, Dillon Whitley, of Statesville; her father-in-law, Phil Hrabar (Rose); brothers-in-law, Geoff Hrabar and Brian Hrabar and his three sons, Nicholas, Zachary and Alex, all of New Orleans, La.
Amy chose to donate her body to science at Wake Forest School of Medicine in Winston-Salem, N.C.
No service arrangements have been made at this time.
Contributions may be sent to Hospice & Palliative Care of Iredell County. Online condolences may be made to the family at www.troutmanfuneralhome.com.
Troutman Funeral Home is serving the family.