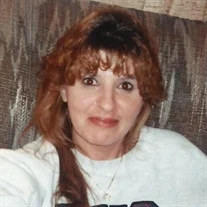 Angela Michelle Jones Collins, 54, of Taylorsville, N.C., passed away after an extended illness on November,19,2022, at Iredell Memorial Hospital. Angie was born February 27, 1968, in Washington County, Va., to the late William Vernon Jones and Linda Sue Arnold Jones.
Survivors left to cherish her memories are one daughter Kelly Renee Collins (Michael Warren); two brothers, William Vernon Jones Jr. of Hiddenite, and Joseph Elwood Jones of Taylorsville; one sister, Paula Jones Joines; two grandchildren, Jeremiah Elder and Maleah Elder; and a greatgrandchild, Jacelyn Miller.
A memorial service will be conducted Wednesday, November, 23, 2022, at 7 p.m. at Chapman Funeral Home. Tony Daniels will officiate. Visitation one hour prior to service from 6 to 7 p.m. at Chapman Funeral Home.
Memorials may be given to Chapman Funeral Home, c/o of the Angie Collins Funeral Fund, 158 Stony Point School Road, Stony Point NC 28678 or Hospice of Iredell County, 2347 Simonton Road, Statesville, NC 28625.
Chapman Funeral Home is serving the Angie Collins family.