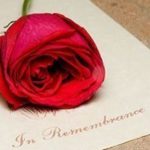 Karl Dean Kenneth Koehler, 72, of Mooresville, N.C., ended his pilgrimage here on earth on November 16t 2022.
Ken was born on May 26, 1950, to Virginia and Karl in New Jersey. After earning a degree in criminal justice, he dedicated the next 25 years of service to the State of New Jersey while maintaining his passion for the game of baseball through umpiring with the NJBUA. Following his service to NJSP, Ken continued to umpire while also servicing and enjoying motorcycles. May his drumming always continue from heaven above.
He is survived by his wife of 50-plus years, Dotty, and their sons Dean, married to Kimberlee, and Kenny, married to Margot, along with his grandchildren Maggie, Kara, Gavin, and Karlee. May we all continue to feel and share the love and support he so graciously provided to all he touched.
A celebration of life will be held in both North Carolina and also New Jersey.
Sincere appreciation and thanks to all those who have supported us through the later stages of his pilgrimage. In particular, The Senior Care Place of Mooresville, S. Mitchell Mack Hospice House, and his beloved church family and friends.
In lieu of flowers, the family requests donations in his memory to: Lewy Body Dementia Association, The Senior Care Place, and S. Mitchell Mack Hospice House.
Cavin-Cook Funeral Home & Crematory, Mooresville, is serving the family.