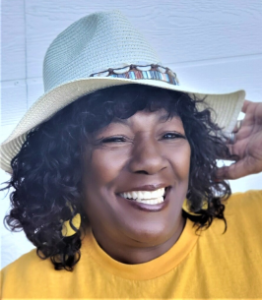 Ms. Annette Woods, daughter of the late Walter and Veatrice McClelland Darty Woods, was born in Iredell County, N.C., on July 6, 1959. She departed this life on Saturday, February 26, 2022. She was also preceded in death by her son, Timothy Curtis Woods; two brothers, Charles Woods and James Woods; and her sister, Alberta Darty Nixon.
She was affectionately known as "Net" or "The Barrel Lady." Net was a 1977 graduate of West Iredell High School and was a member of St. Joseph Missionary Baptist church, where she was a member of the choir. She will truly be missed.
She leaves to cherish the memory of her life her daughter, Natasha (Octavius) Linster, special daughters, Reeka (Chavas) Morrison, Shanika (Eric) Dalton, Tangela (Aaron) Robbins, and Shequite Mayfield; and a special son, Jeff (Stephanie) Redmon; a brother, Arthur (Sandra) Woods; her sisters, Barbara Alexander, Letha (Bobby) Morrison, Carol Morrison, Brenda Bennett and Betty Woods; her grandchildren, Zayden Linster, McKayla Nichols, Zachanous Robinson, Jalea Robinson, Natavya Linster, Orlando Linster, Jamir Craig and Jayshon Craig, and Braylon Morrison; special friends, Timothy Smith, Jaroyed Morrison and Carla Nichols; and a host of god grandchildren, nephews, nieces, cousins, other relatives and friends.
A Celebration of Life Service will be conducted on Wednesday, March 2, 2022, at 12:30 pm at Rutledge and Bigham Mortuary with Reverend Derrick Clemons officiating, Eulogy will be delivered by Reverend Perry Dye. Burial will follow at the church cemetery. Members of the family will receive friends at the funeral home from 12-12:30 p.m.
Visit the Book of Memories for Ms. Annette at www.rutledgeandbigham.com.
Rutledge and Bigham Funeral Home is serving the Woods family.