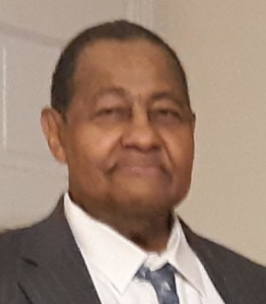 Mr. Arthur Junior Young, affectionately known as "Monk" by his neighborhood friends, was born on March 14, 1949, and was the son of the late Arthur B. and Elouise Morrison Young. He departed his life on Saturday, January 15, 2022, following a long battle with various illnesses related to his military service. At the time of his passing, Arthur was in the WG "Bill" Hefner VA Medical Center in Salisbury, N.C.
Arthur was a graduate of Morningside High School and was involved in sports while there. He served in the military during the Vietnam Conflict.
In addition to his parents, he was preceded in death by his eldest brothers, Shadrack S. Morrison and Tom Franklin Morrison; and his paternal siblings, Daniel Summers and David Summers.
He leaves to cherish the memory of his life Julia Davidson Young; his daughters, Katia Y. (Corey) Booker and Kristina (Traci) Young, both of Statesville; a great niece, A'nary Morrison (Taurus) Bellamy of Statesville; grandchildren, Kyra Booker and Kamar Booker and Londyn Young; one sister, Hazel Summers; also nephews, Anthony, Thomas and Frank, Paul and Michael; his nieces, Linda Morrison, Debra Caldwell, and Maryjane Caldwell; great nieces, Kaysha Morrison; other granddaughters and grandsons who call him "Pops" that he claimed as his own as well as A'mera, Ja'Leach and Maria Bellamy; other relatives and friends.
His kind-hearted ways and infectious smiles and laughter will be missed by the family. Arthur chose the life of the Jehovah's Witness and therefore lived and died with the hope of the resurrection.
The Young Family gives their thanks to the brothers and sisters of the West Statesville Congregation of Jehovah's Witnesses. We also want to thank the medical personnel and staff of the WG "Bill" Hefner VA in Salisbury, N.C., for the care of our loved one. To all who called, texted, and prayed… we thank you from the bottom of our hearts.
Funeral Arrangements are incomplete.
Rutledge & Bigham Funeral Home is serving the Young Family.