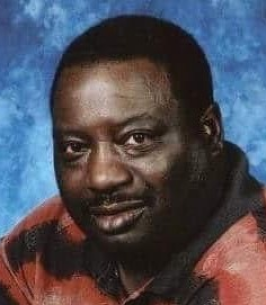 Mr. Charles William Blackwell Sr., son of Mrs. Brenda Blackwell Nixon, was born in Iredell County, N.C., on February 13, 1957. He departed this life unexpectedly on Thursday, January 13, 2022, at Iredell Memorial Hospital.
He was preceded in death by his grandmother, Francis Blackwell; his grandfather, Junius William "Jake" Taylor; his granddaughter, Amari Wilson; his uncle, Donald Blackwell; his aunts, Shirley Blackwell and Robin Blackwell; and a nephew, Cadet Blackwell.
In addition to his mother, Brenda Blackwell Nixon, he leaves to cherish the memory of his life his children, Charles "Joe" Blackwell Jr. and Amanda Wilson, both of Statesville; his step-daughter, LaToya McGee of Statesville; his brothers, Danny Blackwell and Markus (Natasha) Nixon of Statesville; his sisters: Janice Daniels of Statesville, Alfreda Dunlap of Greensboro, and Angie Caldwell Ray of Wilmington, Del.; his grandchildren, Malik Blackwell, Daniel Miller Jr., Savonnah Camp, Alivia Caldwell, and Amarion Blackwell; his aunts: Phyllis (Joe) Johnson and Deborah Blackwell, both of Statesville; his uncles, Robert Blackwell of Statesville and Todd Blackwell of Winston-Salem; and a host of nieces, nephews, cousins, other relatives, and friends.
Rutledge & Bigham Funeral Home is serving the family.