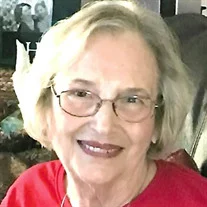 Barbara Ann Ellis Campbell, 75, of Statesville, N.C., died Thursday, September 1, 2022, at Iredell Memorial Hospital. Born in Greenville, S.C. on February 17, 1947, she was a daughter of the late Troy Lee Ellis Jr. and Mary Sue McDowell.
She worked in manufacturing in quality control and was a member of Beulah Baptist Church. She enjoyed studying her Bible, computer games and reading.
Survivors include her husband, George W. Campbell; two sons, Randy Allen Campbell and Michael Wayne Campbell (Kim); a sister, Deborah Smith (Mike); a grandson, Zachary Randall Campbell; and a number of nieces and nephews.
Funeral services will be conducted at 3 p.m. Wednesday, September 7, 2022 at Nicholson Funeral Home with Rev. Dale Ellis and Rev. Brian Burgess officiating. Burial will follow in the Beulah Baptist Church Cemetery.
Condolences may be sent online to the family to www.nicholsonfunerals.com. Memorials may be given to Beulah Baptist Church, 1851 Old Mountain Road, Statesville, NC 28677.
Nicholson Funeral Home is entrusted with the arrangements.