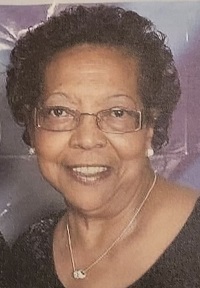 Barbara Ann Houser Bellamy, 74, was born in Iredell County, N.C., on March 15, 1948, to the late Robert Charles Houser, and Mary Frances Tomlin Houser. She departed this life unexpectedly on Wednesday, October 19, 2022.
Barbara attended Morningside High School, and she was a member of Mt. Vernon AME Zion Church, where she served on the Deacon Board, the Usher Board, and as a Class leader. Barbara worked at Walmart in the Bakery Department as a "Cake Maker." She loved thrift shopping and the Goodwill stores. Barbara will truly be missed.
In addition to her late parents, Robert and Mary Frances Tomlin Houser, she was preceded in death by Wade Franklin (Margaret) Tomlin, Phyllis Houser, Evelyn (Alonzo) Burton, sister, Mary Jane Moten, and Josephus Bellamy.
Barbara leaves to cherish the memory of her life her children, Terry (Bonnie) Anthony Bellamy, and Tammy Bellamy Williams; a godchild, Karter Jackson; one brother, Billy J. Whiteside, Daniel Houser, and Paulettte W. Houser.
Rutledge & Bigham Funeral Home is serving the family.