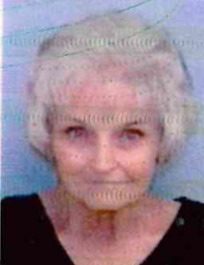 Mary Gaynell Lamberth, 76, of Statesville, N.C., passed away Friday, October 21, 2022.
Gaynell was born, April 25, 1946, in Iredell County, N.C., the daughter of the late, Guy Cephas Lamberth and Mary Jane McLelland Lamberth. She attended Statesville City Schools and graduated from Cool Spring High School. She worked as a seamstress for Hunter Manufacturing and was a member of Christ Boulevard United Methodist Church. Gaynell enjoyed living in Maggie Valley for a number of years.
Those left to cherish Gaynell's life and memory include her brother, Lawrence (Carolyn) Lamberth of Statesville; her sister, Doris Jean (Gary) Gantt of Greensboro; her niece, Teresa Lamberth of Statesville; her nephew, Tim (Tammy) Lamberth of Richlands, N.C.; her nephew, Randy (Rosie) Gantt of Lynchburg, Va., and her niece, Robin (Ben) Covington of Greensboro, N.C. Several great nieces and nephews also survive.
A memorial service celebrating the life of Gaynell Lamberth will be conducted at 2 p.m. on Sunday, October 30, 2022, at Troutman Funeral Home Chapel, the Reverend Chris Fitzgerald officiating.
Those wishing to make memorials are asked to consider the Statesville Dialysis Center of Statesville, 627 Signal Hill Drive, Statesville, NC 28625.
Troutman Funeral Home is serving the family.