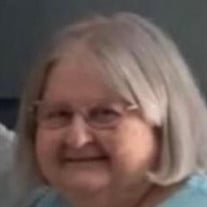 Ms. Barbara Ann Ladd, 70, of 520 Oakland Avenue, Statesville, N.C., died unexpectedly at her home on Wednesday, February 2, 2022. She was born March 5, 1951, in Iredell County and was a daughter of the late Paul Columbus Ladd and Virginia Caroline Ladd.
She was retired from Paola Yarn. She was a graduate of Statesville Senior High School and was a member of Victory Baptist Church.
She was preceded in death by two brothers, Paul Dennis Ladd and Gary Wayne Ladd; a niece, Amber Nicole York, and her life companion Eric Melton.
Survivors include her sister, Mrs. Pamela L. Wingler (Thomas) of Statesville; four nieces, Mrs. Crystal Eades (Chad), Ms. Paula Wingler (Chris), Ms. Michelle Wingler and Ms. Amy Ladd; along with two nephews, Brad York and Garry Ladd (Crystal). Numerous great nephews and nieces, and one great great nephew also survive, all of whom she adored.
Funeral services are scheduled for 3 p.m. on Sunday, February 6, 2022, at Nicholson Funeral Home with Rev. Mitchell Rash and Rev. Jerry Shoemaker officiating. The family will greet friends for one hour prior to the service. Private burial will be held on Tuesday at Iredell Memorial Gardens.
Pallbearers will be Christopher Hamlett, Ethan Lippard, Matthew Eades, Garry Ladd, Deej York and Damon Turner.
Condolences may be sent online to the family to www.nicholsonfunerals.com. The service will be live streamed on the Nicholson Funeral Home website.
Memorials may be given to Victory Baptist Church, c/o Jerry Shoemaker, 1074 Midway Road, Statesville, NC 28625.
Nicholson Funeral Home is entrusted with the arrangements.