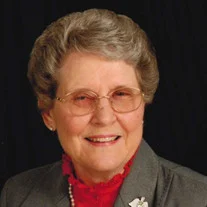 Betty Little Hartman Beaulieu, 91, of Mooresville, N.C., passed away on Friday, April 22, 2022, at the Summit Place at Mooresville. She was born on October 19, 1930, in Catawba County, N.C., to the late Edgar Lee and Ida Mae Hicks Little.
In addition to her parents, she was preceded in death by her first husband, Carl Rainey Hartman; second husband, Sylvio Gene Beaulieu; brothers, Herbert Ray Little and Harold Francis Little; and sisters, Clafton Leo Little, Goldie Lee Little Elmore, Thelma Josephine Little Brown, and Dorothy "Dot" Neil Little McCrary.
She is survived by her sister, Sue Ann Little Crabb; Sue's daughters, Susan Rimmer Gamble and husband Frank of Cornelius, and Sherrie Rimmer High and husband Larry of Concord, all of whom have taken care of Aunt Betty in recent years; and numerous other nieces and nephews. She is also survived by her stepchildren, Donald Beaulieu, Elouise Carlisle and husband Russell, Pauline Beaulieu, David Beaulieu and wife Vivian, Diana Highter and husband Rick; seven grandchildren, six great grandchildren, and nieces and nephews from the Beaulieu family.
The family will receive friends on Monday, April 25, from 3 to 3:45 p.m. at Cavin-Cook Funeral Home. A Graveside Service will follow at 4 p.m. at Glenwood Memorial Park.
The family would like to thank the wonderful teams at Summit Place Assisted Living and Carolina Caring for the loving care they have provided for Betty.
In lieu of flowers, memorials may be made to Carolina Caring Hospice, 3975 Robinson Road, Newton, NC 28658.
Cavin-Cook Funeral Home & Crematory, Mooresville, is serving the Beaulieu family. Condolences may be made to the family at www.cavin-cook.com.