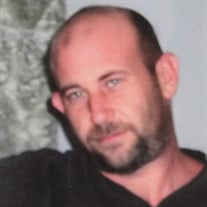 Billy Lynn Daugherty, 43, of Statesville, N.C., passed away suddenly on January 13, 2022, in Little Rock, Ark. Billy was born January 28, 1978, in Catawba County, N.C., to Timothy Allen Daugherty and Patricia Carswell Daugherty of Statesville.
Billy was preceded in death by one brother, Andy Daugherty.
Survivors include one daughter, Chrislynn Daugherty of Concord; and grandmother, Fae Daugherty.
A Funeral Service will be conducted Saturday, January 22, 2022, at 3 p.m. at Concord Presbyterian Church. Pastor Elizabeth Troyer will officiate. The Family will receive friends before the service from 2 to 3 p.m. at the church. Burial will follow in the Church cemetery.
The family requests all CDC guidelines are followed. Mask are required. Casual dress is appropriate.
Chapman Funeral is serving the family of Billy Daugherty.