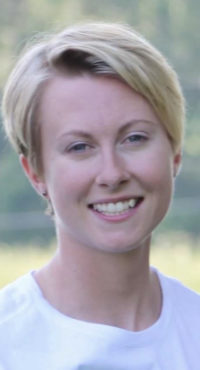 Cara Ashley Sherrill, 28, of Charlotte, N.C., passed away on October 22, 2022, at Presbyterian Hospital following a brief illness. Cara was born July 7, 1994, to Philip and Jodi Sherrill. In addition to her parents, she is survived by her grandparents, Gary and Terry Millsaps, and Coite and Maryann Sherrill, all of Statesville. In addition, she is survived by her great-grandfather, Harold Davidson.
She is further survived by uncles, Derek Millsaps (Carol), Kevin Sherrill (Tonya) and Doug Sherrill (Wendy).
Cara was preceded in death by her uncle, Brad Sherrill.
She is survived by numerous first cousins, Gracyn, Peyten, Nicholas, Harrison, Noah, Thomas, Kaylee, Lenanna, Matt, Josh, Mallory, Ansleigh and Lexi Rae. In addition, her best friend, Chelsea Fogarty, also survives Cara. Her life was made richer by her furry felines, Ripley and Sabrina, who she spoiled endlessly.
Cara graduated from West Iredell High School in 2012, and from UNC-Charlotte in 2018 with a B.A. in Music Education. She was employed by Corvian Community High School in Charlotte as Director of Performing Arts. Cara was well loved by the staff and her students, and she in turn loved them.
Cara was very gifted musically and could play most any instrument. She loved to teach music and made those she taught love it too. She loved to harmonize with her Dad and was quick to correct him if she thought he was off key.
Cara loved her family and enjoyed spending time with them on the family farm in Statesville. She and her Dad had a great time fishing together and that was always on her mind when she was home.
Cara's celebration of life will be Wednesday, October 26, 2022, at Mountain Road Baptist Church, 132 Compton Park Road in Statesville. Visitation will be from 1:30 to 3 p.m. with the funeral to begin at 3 p.m. The Reverend Jamie Fox will officiate.
Memorials can be made to Corvian Community High School, 4041 Johnston Oehler Road, Charlotte, NC 28269; Attn: Nicki Sinclair.
Troutman Funeral Home is serving the family.