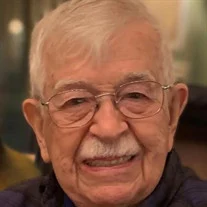 Carl E. Heath Jr. of Maplewood, N.J., passed away at home on February 28, 2022, at the age of 92. He is lovingly remembered by his daughter, Alison Heath; son, John Heath; brother, Bob Heath; sister Rosemary Shannon; and was predeceased by his wife Patricia Heath and daughter Julie Heath. He leaves behind three grandchildren and three great-grandchildren. He was the son of Rose and Carl Earnest Heath Sr. of Iredell County, N.C. He was happily married to his high school sweetheart, Patricia Heath, for 74 years.
He lived in Statesville, N.C., for some of his childhood and high school years. He was a "Navy brat" and his family spent time on both coasts, Puerto Rico, and Hawaii. He received his PhD in Chemical Engineering at the University of Wisconsin and had a long career in research and management at Exxon, with assignments in Linden, N.J.; Paris, France; and Abingdon, England. He was an early pioneer in fuel cell technology in the 1970s. After retiring, he was deeply involved in the Unitarian Church in Plainfield, N.J., and very proud of his work as an advocate for equality and justice for oppressed groups in nearby communities.
A graveside service for family and close friends will be held at 2:00 PM on Tuesday, April 26, at Mount Bethel Cemetery in Harmony.
To view the graveside service live, please visit https://view.oneroomstreaming.com/authorise.php?k=1650562470179712.
Nicholson Funeral Home is serving the family.