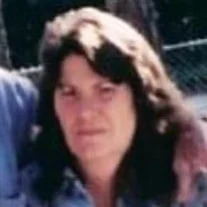 Carolyn Jean Starnes was born August 8, 1950, in Indiana. She was preceded in her death by her husband, Charles H. Starnes. She is survived by her children, Chuck Donner (Diane), Robert Starnes (Jill), Helmet Scheibel (Kathrin), Barbara Starnes, Coy Starnes (Teri), and Catie Starnes; her grandchildren, Heather, Cissy, Michael, Crystal, Loretta, Chris (Kate), Charles, Steven, Donavon, Trinity (Kelin), and Monica; her sister Pam (Dave); among many great grandchildren, nieces, nephews, dear cousins, aunts, uncles and close family friends.
Carolyn had a deep love for country music, especially Loretta Lynn. She enjoyed singing and dancing with her husband, kids and grandkids. It's been a while since she had been able to throw together a big ol' pot of her chili, vegetable beef soup, spaghetti sauce or goulash but we all miss those wonderful meals she used to make to feed an army.
In her most recent years, she had become everyone's nana and was a part of just about everything we did. As a mother, nana and close friend, she will be missed by so many with her loving personality and life of the party attitude.
A private celebration of her life will be held at a future date.
Nicholson Funeral Home has the honor of serving the family.