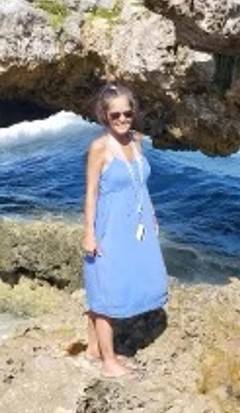 Tammy Lloyd Moody, 47, of Statesville, N.C., passed away Saturday, October 29, 2022, at her home, which was filled with the love of her family and friends.
Tammy was born May 3, 1975. She was blessed with two sets of parents, her birth parents, the late Cecil Lloyd Sr. (Caryn) and Mary Bishop Thomas (Reggie), and her legal parents, Lawrence Lloyd and Wilma Powell Lloyd, who preceded her in death.
Tammy was married to her knight in shining armor, Christopher Moody, who survives.
Along with her parents, Tammy was preceded in death by her son, Christopher Lloyd; her sister, Edith Lloyd; and her brothers, Bobby Lloyd, and Lawrence Lloyd.
Those left to cherish Tammy's life and memory include her husband, Chris; her mother, Mary, and stepfather, Reggie; her daughter and caregiver, Darian Lloyd; daughters, Ashley Lloyd and Autumn Meadows; and her son, Austin Hunt. Also surviving are her brothers, Cecil Lloyd Jr. and Joseph Lloyd (Monica); and her sisters, Anna Lloyd, Cecelia Rios (Cisco), Barbara Thrower (John) and Nikki Kiser.
She is further survived by the nine "loves of her life," her grandchildren, Cassidy Gonzalez, Avielle Lloyd, Bentley Howle, Jalen Lloyd, Ashton Lloyd, Melanie Flores, Storii Kasey, Nevaeh Hunt, and Delilah Hunt.
Troutman Funeral Home is serving the family.