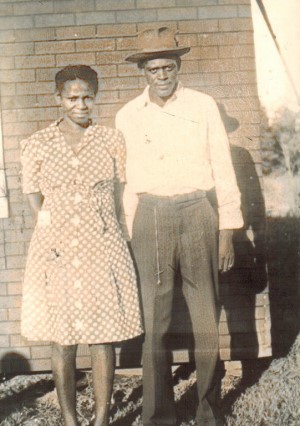 Mrs. Carrie Mae Johnson Eckles, 99, of 446 Mt. Bethel Road, Harmony, N.C., passed away on Monday, April 11, 2022, at her residence. She was born on May 29, 1922, in Iredell County to the late Rodney Alexander "Short" Johnson and Mary Wilson.
Mrs. Carrie was a member of Rocky Creek African Methodist Episcopal Zion Church in Harmony, N.C., where she served as Mission President for many years. Carrie worked at Stamey Steele Restaurant, and she was well known for her cooking.
In addition to her parents, she was also preceded in death by her husband of 65 years, William Lawrence Eckles; two sons, William Larnell Eckles and Robert Lawrence Eckles; two daughters, Flora Mae and Carrie Ann Eckles Smyre; a grandson, Mark Anthony Eckles; two brothers, Hugh Johnson and Aubrey "Monk" Johnson; and four sisters, Stella Johnson, Alberta Thompson, and Louise James.
She leaves to cherish the memories of her life two sons, Gilbert Eckles and James (Regina) Eckles; three daughters, Patricia Eckles of Jamestown, Nelda "Nokey" Chambers of the home, and Rozell (Thomas) Feimster of Virginia Beach, Va.; three daughters-in-law, Betty-Jo Eckles, Annie Smyre Eckles and Brenda Reid Eckles; third generation of grandchildren, William Michael "Booker" Stevenson, Paulette (Anthony) Stevenson Johnson, Roxanne Eckles, Teresa (Ricky) Eckles, William Larnell Eckles, Jr., Gaynell (Gerard) Eckles Wheeler, Darlene (David) Eckles Thompson, Marlene (Kenny) Eckles, Richard Allan "Ricky" (Diane) Eckles, Linda Nichols, James Rodney Eckles, Jeffery Eckles, Ricky Bernard (Tonya) Eckles, Charles Eckles, Tressie (Robert) Eckles Prescott, Sabrina Bennett Thomas, Jessica Eckles, Dennis Wayne (April) Eckles Sr., Brian Bennett, Anthony Tyrone "Bud" (Tamara) Eckles Sr., Searetha Muse, Terani (Byron) Feimster Perry, Ronald Eugene (Jennifer) Eckles, Sr., Davin Shawn "Stank" (Anita) Smyre, Johnetta Davis Sadler, Corey Eckles, Angela (Jabar) Anderson Hussie, Brandon Eckles, Nicholas Ullum, James DeShawn Eckles, Thomas Lynn Feimster Jr., and Rodney Alexander Eckles; fourth generation of great grandchildren, Tyrone Barber, Tanya Stevenson, Shonika Eckles, Katrina Eckles, LaShawn Eckles, Gary Scott Jr., Okeria Myers, Shakara Scott, Torskiki Blackwell Graham, Steven D. (Jacolia) Smith, TaNara Blackwell, Charity Morrison, Alisha Millsaps, Jeremy Stevenson, LaQuinda Turner, Dennis (Lorina) Eckles Jr., Denielle (Matthew) Eckles McCray, Byron Eckles, Emanuel "Man" Stevenson, Devon Muse, Michael Muse, Jabria Prescott, Amber Wheeler, Denzel (Ariel) Eckles, La'Sha Prescott, Steve "Man" Morrison, Christopher Stevenson, Kellie Carrie Ann Smyre, Cory O'Shay Neely, Jabrar Hussie, Jr., Ronald "Jay" Eckles Jr., Tyrek Kearney, Tara Dye, Gerard "RJ" Wheeler Jr., Asia (Mark) Thomas Gore, Alexis Eckles, Gabrielle Perry, India Thomas, Jabrenee' Hussie, Keyan Charity, Tevin Rae Eckles, India Zhare Hill, Aleigha Faith Eckles, Miles Jordan Grier, Jordan Sadler, Thomas Sadler, Adrian Dalton, Anthony Tyrone "AJ" Eckles, Caden Jeron Eckles, Alexandra Rose Perry, Rodney A. Eckles Jr., Erskin (Sonny) Summers and Kisha (Jeremy) Harris; fifth generation of great great grandchildren, Kiana Stevenson, Jasmyne Eckles, TaiMigeo (Akaysia) Stevenson, Antonio "Ton Ton" Griffin, William Jaheim Barber, Stevie Smith Jr., Makayla Turner, Tyron O'Kiera Morrison, Yimir Kalee Turner, Ashiya Millsap, Summer Smith, Zi'mia Ra'anne Turner, Tekhare Scott Powell, Zariah Millsap, Khalil JaQuez Myers, TaKiera IvyOnna Scokton-Myers, Tyrice Young Jr., Zeryelle Scott, Keyanee Zamiah Turner, Zaytavion Millsap, Saniia Muse, Nehemiah Blackwell, Hope Blackwell, Shyla Monae Smith, Kamari Zion Turner, Kazari Zionna Turner, King Zyair Winston, Zay Shon DeWayne Scott, Dennis W. Eckles, III, Destine Grace Williams, Keiloni Dobbins, Keithan Scott, Kayden Lyons , Kantrell Griffin, Acen Eckles, Amir Eckles, Avyanna Eckles, Jacques Bell, Jayden Nunn, Ayden Nunn, Aaron Whittmore, Amir Ponder, Byron Eckles, Jr., Shelea McCray, Matthew McCray Jr., Jasmine Stevenson, Kassy Stevenson, Mylana Summers, Destiny Harris, Hiram Harris, Kavion Harris and Jaram Harris; sixth generation of great great great grandchildren, Darryl J'ohn Jordan, Aiana Jordan, Brielle Jordan, August Jordan and Nova Harris; one special niece, Alma Lesane of Durham, N.C.; great nephews and great niece, Raymon Richardson, Corey Mitchell and Alvera Lesane; a special caregiver, Ms. Ingrid Steele, who cared for her as her own mom; and a host of other nephews, nieces, cousins, other relatives, and friends.
A Celebration of Life service will be held at Rutledge and Bigham on Saturday, April 16, 2022, at 3 p.m. with Reverend James A. Boyce doing the eulogy. The family will receive friends from 2 until 3 p.m. at the funeral home. Burial will be in Rocky Creek AME Zion church cemetery in Harmony, N.C..
Visit the book of memories at www.rutledgeandbigham.com.
Rutledge and Bigham Funeral Home is serving the Eckles family.