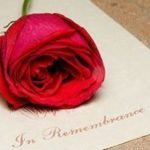 Christine Brannan Sundie died on December 24, 2022, in Mooresville, N.C., at the age of 101. She was born June 6, 1921, in Alabama to Christopher C. and Ida Clark Brannan (both deceased). She spent her early years in Lee, Fla., and graduated from Madison High School in 1938. Later she earned a degree from Miam-Dade College, where she was initiated in the Epsilon Chapter, Phi Lambda Pi National Honor Fraternity.
The military time frame of WWII provided a reason to travel, and she considered herself fortunate to have the opportunity for exploring or visiting new areas and places. Later, as a long-time employee of Eastern Airlines, (41½ years) in Miami, Fla., there was the opportunity for travel, and she joked that she was making an effort to log every possible mile. She would happily describe visits to all 50 states and all continents except Antarctica, with her husband Rufus Sundie, who was an attorney in Miami, but equally interested in our world.
As an active member of Kendall United Methodist Church and United Methodist Women, she participated with O.W.L.S. project of furnishing fully-stocked baby carriages to new mothers. She was a regular attendee of Women's Wednesday Bible Study and Serendipity Sunday School Class.
She was proud to be a family member of the Pace Society of America, attending annual reunions until health prevented, with a goal of becoming better acquainted with distant family members. Other activities included membership in the Mary Slocumb Chapter, National Daughters of the American Revolution, where she continued to pursue her interest in family genealogy. Additionally, she was a member of the Jamestowne Society, Central North Carolina Company; and Eastern Airlines Retirees Association.
She was predeceased by her husband Rufus C. Sundie, as well as brothers Christopher Clark (Geneva) Brannan of Jacksonville, Fla., and Edward (Wistalone) Brannan of Perry, Fla.; and one sister, Camille Brannan Tomlinson of Perry, Fla.
She is survived by daughter Priscilla L. Sundie of Mooresville; two grandsons: Scott R. (Leigh) Teague of Huntersville, N.C., and Brent C. (Roxanne) Teague of Kernersville, N.C.;; great-grandchildren, Carson Leigh and Logan Scott Teague of Huntersville, and Gavin Carrick and Landon Christopher Teague of Kernersville.
There will be a Chapel Service on Saturday, December 31, 2022, at 11 a.m. with a visitation one hour prior. Interment will follow at Lee Memorial Cemetery in Lee, Fla.
In lieu of flowers, please send donations to Kendall United Methodist Church (Serendipity Class), 7600 S.W. 104th Street, Pinecrest, FL 33156; Phone 305-667-0343 or Nature Conservancy, 4245 N. Fairfax Drive, Suite 100, Arlington, VA 22203; Phone 1-800-628-6860.
Beggs Funeral Home – Madison is assisting the family with arrangements. Condolences can be left at www.beggsfuneral.com.