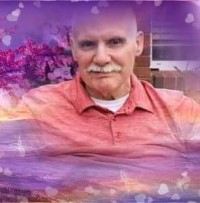 Curtis Allen Hagins, 68, of Statesville, N.C., and formerly of Freeport, Pa., departed this world on Monday, January 17, 2022, from Maple Leaf Nursing Home in Iredell County.
Curt was born on August 8, 1953, in New Kensington, Pa. He was the son of the late Charles Carroll Hagins and Shirley Ann (Reed) Hagins. In addition to his parents, Curt was preceded in death by his brother, Brad.
Curt graduated from Clarion University earning a bachelor's degree. He went on to become an accountant and after working for many years he retired. He married the love of his life, Mary Cancilla Hagins, in May of 1981.
Curt leaves behind to cherish his memory his loving wife Mary; a daughter, Caitlin Upright of Statesville; a sister, Janice Coleman (Richard) of Leechburg, Pa., and three grandchildren, Braden, Saxton, and Killian.
There are no scheduled services at this time.
Reavis Funeral Home of Statesville is honored to serve the family.