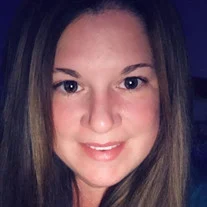 Dana Marie Cardenas, 43, of Bluefield, W.Va., passed away Sunday, November 20, 2022, after complications from a long battle with a blood clotting disorder. She was surrounded by her family.
Dana was born November 22, 1978, to Mr. Dennis Johnson and Mrs. Debbie Harris Johnson. She was a
loving daughter, mother, sister, aunt, and friend.
Dana loved her family and friends fiercely and never hesitated to show them. Dana wore her heart on her sleeve, and she always wanted to see the best in everyone she met. She cherished the friends she made during her career in banking. Dana's proudest accomplishment was being a devoted mother to her 10-year-old daughter, Veronika.
Dana was proceeded in death by her paternal grandmother, Louise Johnson, and her maternal grandparents, C.V. and Rubye Harris.
She is survived by her parents, Dennis and Debbie Johnson; daughter, Veronika Cardenas; brother Justin
(Brandi) Johnson; and niece, Charisma Johnson, all of Bluefield, W.Va., paternal grandfather Robert Johnson of Orlando, Fla., and a whole host of aunts, uncles, cousins, and friends to cherish her memory.
Nicholson Funeral Home is serving the family.