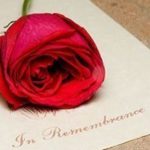 Daniel "Dan" James Bonney, 70, of Troutman, N.C. passed peacefully in his home, surrounded by family on July 1, 2022. He was born in Jackson, Mich., on October 5, 1951, the beloved first son of the late James Bonney and Beryl Bonney-Conklin.
He is survived by his wife Pam Bonney; daughter Laura Triplett (Tara); four grandchildren, Danielle Kaufman (Mike), Michael Lindsey, Drake Jackson (Lauren), and Isabella Triplett; five great grandchildren, Kynlee, Michael Brent, Kylah, Colby, and Lukah; siblings, Lynne (Ed), Barbara, Richard (Brenda), David, and Dean (Kori); along with several nieces and nephews..
Boisterous and outgoing by nature, Dan never met a person or situation he couldn't handle. He was a steadfast pillar for his family, a fountain of good advice (though occasionally unconventional), and a sturdy shoulder to lean on. His charismatic personality and general aura of downright coolness drew in a wide circle of family, friends, and colleagues who will all miss him terribly. Dan had an abundant love for life and could be found wherever it was happening, whether it was a relaxing place in the Florida Keys, a little hole-in-the-wall bar with a good live band, a 5K race surrounded by other runners, just a plant nursery, or an animal shelter. He loved the places where life was full, the music was good, and the drinks were strong. These places were made even brighter by his presence and smile.
He filled his home with life, love, and humor. He was a profoundly devoted son, brother, husband, father, uncle, grandfather, and great-grandfather. He was never one to hide what he wanted to say, good or otherwise. He expressed his pride, love, and admiration for all of us in a million ways. We will all do our best to carry that forward with us and continue to spread his unique zest for life.
GO BLUE!
A Celebration of life service will be held by the family. The date and time is yet to be determined.
In lieu of flowers, memorial donations to : The National Wildlife Fund https://www.worldwildlife.org/ or Atlantic Rottweiler Rescue and Friends at https://www.arrfnc.com/
Cavin-Cook Funeral Home, Mooresville, is serving the family. Condolences may be made to the family at www.cavin-cook.com.