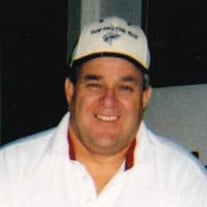 Danny Lee Elkins, 74, of Statesville, N.C., passed away on February 2, 2022. He was born on June 22, 1947, in Logan, W.Va., to the late Lonnie and Nora Cremeans Elkins.
Danny always enjoyed going fishing. He loved to cook, especially smoking meats. He was a member of the Mason's and the Shriners. Most importantly, Danny loved serving God through his work with the Gideons, speaking in many churches and handing out Bibles to those who needed them. He was deeply loved by his family and will be missed by all who knew and loved him.
In addition to his parents, Danny was preceded in death by his sons, Joshua and Jonathan Elkins; brother, Thomas Elkins; and sister, Janice Stevens.
He is survived by his wife of 52 years, Lea Elkins; daughter-in-law, Gina Elkins; granddaughter, Josholine Karriker (fiancé, Sam); brother, Larry Elkins (Inez); and several nieces and nephews.
A memorial service will be held on Saturday, February 12, 2022, at 1 p.m. at Cavin-Cook Funeral Home & Crematory, Mooresville, N.C. The family will receive friends after the service.
Please consider supporting Gideons International, P.O. Box 872, Mooresville, NC 28115 and the Shriners Children's Hospital, 950 W Faris Road, Greenville, SC 29605 in honor of Danny's memory.
Cavin-Cook Funeral Home & Crematory, Mooresville, is serving the Elkins family. Condolences may be made to the family at www.cavin-cook.com.