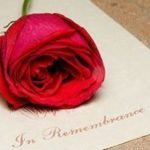 Infant Darian Steele was born on Wednesday, April 20, 2022, at Novant Health in Huntersville, N.C. He passed away on April 20, 2022. He was the son of Darian Sturdivant and Brianna A. Steele.
In addition to his parents, he is survived by two sisters, Janesha Sturdivant and Kanya White; his grandparents, Faye Jones, Brendon Steele and Johnita Prince; and a host of other relatives and friends.
Graveside Service will be conducted Monday, April 25, 2022, at 2 p.m. Mt. Zion United Methodist Church Cemetery, 19600 Zion Street, Cornelius, N.C.
Rutledge and Bigham Funeral Home is serving the family.