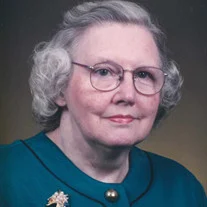 Margaret Reid Sherrill, 93, of Huntersville, N.C., passed away on April 28, 2022. She was born on May 26, 1928, in Statesville, N.C., to the late Moore and Elizabeth Caldwell Reid.
Margaret was a hairdresser and owned her own salon in Davidson, N.C., for many years. She was a Carolina Tarheels fan and especially enjoyed watching the basketball games. She had an extensive doll collection and loved flowers. She and her husband built a greenhouse in their back yard and cultivated many different kinds of roses. Margaret was a fantastic host and enjoyed planning events and parties. Her favorite holiday was Christmas, and she decorated with great taste for the occasion. She enjoyed spending time with her family and was deeply loved by all of them. She will be greatly missed.
In addition to her parents, Margaret was preceded in death by her husband, Kendrick Manual Sherrill, and a sister, Faye Carolyn Reid.
She is survived by her daughter, Marilyn Elaine Satterfield (Jerry); granddaughters, Jenny Eastman (Christian) and Brooke Satterfield; great-granddaughters Maddie and Loren Eastman; and her cousin, Harry Reid (Carol).
A funeral service will be held on Tuesday, May 3, 2022, at 2 p.m. at Williamson's Chapel United Methodist Church, Mooresville, N.C., with the Rev. Mark Pitts officiating. Burial will follow immediately after in the church cemetery.
In lieu of flowers, memorial contributions can be made to Williamson's Chapel United Methodist Church, 575 Brawley School Road, Mooresville, NC 28117.
Cavin-Cook Funeral Home & Crematory, Mooresville, is serving the Sherrill family. Condolences may be made to the family at www.cavin-cook.com.