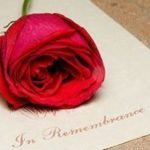 David Allen Driskill, 61, of Statesville, N.C., passed away Wednesday, December 7, 2022.
Mr. Driskill was born in Mooresville, N.C., on August 21, 1961. He was the son of the late Verlon Eldridge Driskill and Rebecca Price Driskill.
David was a graduate of Mooresville High School and was married to his beloved wife, Martha Elliott Driskill, who survives. In his younger years, David loved participating in Civil War re-enactments; later in life, when he couldn't take an active role, he still enjoyed attending the events. He was a Carolina Panthers fan and loved all animals, but especially his dog, Spunky.
Along with his wife Martha, he is survived by his sister, Deborah Bunton; his brother-in-law, Randy Bunton; his uncle, Steven A. Bunton; and his aunt, Stephanie Brickley.
No formal funeral services are planned.
Troutman Funeral Home is serving the family.