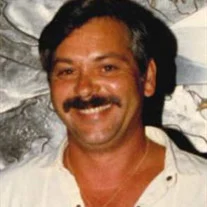 David "Dave" Mitchell, 73, of Mooresville, N.C., passed away on August 24, 2022. He was born on February 23, 1949, in Brooklyn, N.Y., to the late Raymond and Dorothy Berenger Mitchell.
Dave spent his career as the Chief Plumbing Inspector for the City of Pembroke Pines, Fla. He was a member of the Plumber and Pipefitters Union. Dave was a man of faith. He was a eucharistic minister, head usher and the Grand Knight for the Knights of Columbus Chapter, St. Maximilian Kolbe in Pembroke Pines, Fla. Dave was an avid bowler and was part of the 700 series club. He loved sports cars and his pride and joy was his Nissan 370z. He also enjoyed football with his favorite teams being the Miami Dolphins and the Florida State Seminoles. Dave loved comedies. His favorite actor was Rodney Dangerfield, and he loved Jay Leno. His favorite movie was "Rudy." Most recently, he would spend his time watching "Blue Bloods." Dave was an incredibly handy man and was always tackling home improvement projects. He enjoyed, most of all, his family, his grandchildren and his dogs.
In addition to his parents, Dave was preceded in death by his wife, Mary Miner Mitchell, in May of 2022.
He is survived by his children, Sandra Mitchell, David Raymond (Nicola) Mitchell, and Christina Mitchell; grandchildren, Tyler Johnson, Sophia Wiggins, Kiara Mitchell, and Leigh Mitchell; and numerous nieces and nephews.
A visitation will receive friends on Friday, September 2, 2022, from 6 to 8 p.m. with a prayer service at 7 p.m. at Cavin-Cook Funeral Home & Crematory. Mass of Christian Burial will be held on Saturday, September 3, 2022, at St. Therese Catholic Church, Mooresville, N.C., at 11 a.m. Burial will follow at Glenwood Memorial Park, Mooresville, N.C.
In lieu of flowers, memorial contributions can be made to the Knights of Columbus, 1 Columbus Plaza, New Haven, CT 000651 or https://www.kofc.org/secure/en/donate/index.html
Cavin-Cook Funeral Home & Crematory, Mooresville, is serving the Mitchell family. Condolences may be made to the family at www.cavin-cook.com.