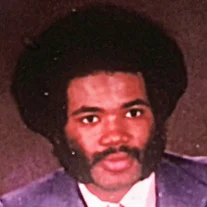 Olando Carl Byers, 65, of Mooresville, N..C, passed away on August 22, 2022, following an extended illness. He was born in Iredell County on September 22, 1956, to the late Joseph Carl Byers and Mae Helen Morrison Byers.
In addition to his parents, he is preceded in death by brothers, Joseph Carl Byers Jr., Reuben Urell Byers, and Aldrick "Ort" Harrison Byers.
Carl graduated from Mooresville Senior High School in 1974. He worked at Duke Energy Nuclear Plant and also as a satellite tech at his father's family business, Byers Radio and TV. He grew up in Mooresville, lived in Charlotte, N.C., Maryland, and Indiana many years, before moving back to Mooresville. Carl loved custom cars, trucks, and motorcycles. Throughout his life, Carl did mechanical work on cars, trucks, motorcycles. He drag raced motorcycles for a time in his young life.
Left to cherish his memory is his daughter, Angela Danielle Barber of Jonesboro, Ga.; brothers, Chauncey Emmitt Byers of Mooresville and Chal Delaney Byers of Charlotte; two first cousins, Phyllis Denise Morrison-Caldwell and Shawntee Elizabeth Morrison; special relatives, John D. Rawls of Statesville, N.C., and Phyllis Alexander of Mooresville; Rosie "Mama" Bailey of Mooresville; great and dear friend, Debra Gibson of Troutman, N.C.; a truly special family friend, Claudette Byers of Mooresville, and many other special relatives and friends.
Cavin-Cook Funeral Home and Crematory, Mooresville, is serving the Byers family. Condolences may be sent to the family at www.cavin-cook.com.