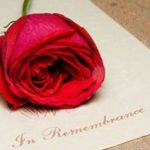 David Eugene Whitesides, 52, of Mooresville, N.C., passed away on Wednesday, January 5, 2022.
The family will receive friends on Tuesday, January 11, from 10 to 11 a.m. with a service following at 11 a.m. at Cavin-Cook Funeral Home.
Cavin-Cook Funeral Home & Crematory, Mooresville, is serving the family of Mr. Whitesides. Condolences may be made to the family at www.cavin-cook.com.