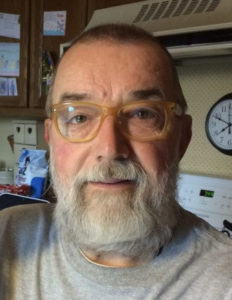 David Joseph Richard Dombrosky, 76, originally of Amherst, Ohio, and most recently of Statesville, N.C., passed away Monday, July 25, 2022 at his home.
Mr. Dombrosky was born March 19, 1946, in Lorain County, Ohio, the son of the late Joseph Alexander Dombrosky and Dorothy Kontavich Dombrosky. David served in the U.S. Air Force from 1964 to 1968 and was a proud veteran. He graduated from Miami University of Ohio with a Bachelor of Education Degree. He was retired from the U.S. Postal Service as a mail clerk. On June 27, 1970, David married Diane Barfield Dombrosky, who survives.
In addition to his beloved wife Diane, those left to cherish his memory are his sons, Joshua Dombrosky (Annette) and Jacob Dombrosky (Amy); his daughter, Emily D. Riggleman (Ryan); his grandchildren, Cooper Riggleman, Griffin Riggleman, Cora Dombrosky, Graham Dombrosky, Cecelia Dombrosky, and Clara Dombrosky; and his brother, Donald Dombrosky (Jean).
A celebration of life for Mr. David Dombrosky will be held at 3 p.m. on Saturday, July 30, 2022, in the Troutman Funeral Home Chapel. The family will visit with friends at the funeral home 30 minutes prior to the service. The family will gather for a reception at Twisted Oak American Bar and Grill, 121 North Center Street, Statesville, following the memorial service.
In lieu of flowers, memorial contributions may be made to the Trump 2024 campaign. Go Browns!
Troutman Funeral Home is serving the family.