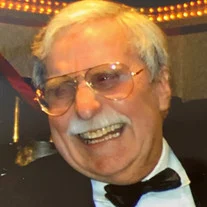 David Michael Stewart, 78, of Mooresville, N.C., passed away on April 18, 2022, at Presbyterian Hospital in Charlotte, N.C.
Memorial services will be held at 3 p.m. on April 30, 2022, at Peninsula Baptist Church (687 Brawley School Road, Mooresville) with Dr. Robert Jackson officiating. The family will be greeting friends and relatives at 2 p.m. at Peninsula Baptist Church.
David was born on December 14, 1943, in Holyoke, Mass., to John and Altoona Stewart (Charron). He grew up in Holyoke. Dave attended St. Thomas Seminary in Baltimore, Md., where he received a B.A. in Philosophy. He owned and worked as a Case Manager for Rehab Services in Mooresville, N.C. He was a member of the Coast Guard Auxiliary for 36 years. During that time, he served as a District Captain/District Rear Commodore, Flotilla Commander (Flotillas 17-08 and 17-06) and multiple terms as Division Captain (Division VXII). He was awarded the Sustained Service Award; Presidential Lifetime Achievement Award and Unit Commendation for his dedication and commitment to the Coast Guard Auxiliary.
Dave married Janette in 1985 in Nassau, Bahamas. They were happily married for 37 years.
Dave was preceded in death by his wife Janette; daughter Lisa Anne Stewart; stepson Jason Brewer; father John Stewart; mother Altoona Stewart; brother Alan Stewart; and niece Tammy Stewart.
Dave is survived by his brother John Stewart; son Trevor Stewart (Ginger); stepson Ron Brewer; grandsons Paul Stewart, Matt Brewer, and Ryan Brewer; along with his nieces Kim Guerin and Holly Michon.
Memorial donations may be made to Coast Guard Auxiliary Association; 1301 West 1st Street Suite E1; Granite City, IL 62040 (https://www.cgauxa.org/donate.html).
Cavin-Cook Funeral Home, Mooresville is serving the Stewart family. Condolences may be left on the Calvin-Cook online guest book at https://www.cavin-cook.com/obituaries/David-Stewart-40/.