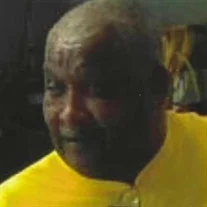 Donald "Smokey" Benard Clement, 67, of Statesville, N.C., departed this life on Friday, June 24, 2022, at the Gordon Hospice House. He was born in Davie County, N.C., to the late Willie Clement and Grace Lorene Smyre Clement. He was the all-around maintenance man.
He was preceded in death by a brother, Leonard Clement; and sister, Lola Mae Graham.
Survivors include three daughters, Tarshiji (Reginald) Clement, Sheree Martin, and Patrice Scott; one son, Darnell Willie Martin; grandchildren, Monika Clement, Ta'shon Gaither, La'Brian Gaither, Chase'lon Gaither, Brittany Martin, Shyann Clark, Tyler Lundberg, Jariyah "Monk" Martin, Major, Willie Martin, Jayden Martin, Dartavis Martin, and Courtney Ellis; brothers, Willie Lee (Brenda) Clement, Dan Filmon Clement, Alvin Eugene (Ann) Clement, and Melvin Tyre Clement; sisters, Carolyn Louise (Jimmy) Flippen, Magdalene (Mag) – (Jerry) Lovell, and Debra Rene Boller; one living aunt, Mildred Dobbins; six great-grandchildren; and a host of other family and friends.
A Service to Celebration the Life of Mr. Clement will be held on Saturday, July 23, 2022, at 2 p.m. in the Chapel of Nicholson Funeral Home with Ann Clement officiating and Jackie Whitman delivering the eulogy. Following the Celebration of Life Service, the family will receive friends at the home of Ann and Alvin Clement Sr.
Nicholson Funeral Home has the honor of serving the family.