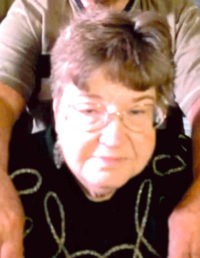 Donna Marie Gruszczynski Fruia, 68, of Mooresville, N.C., passed away on Sunday, September 18, 2022, at her home.
Donna was born on January 7, 1954, in Chicago, Ill., and was the daughter of the late Edward Gruszczynski and Shirley Lottie Zenner.
Mrs. Fruia enjoyed being with her friends in the Troutman Senior Citizens Group. She would do anything for her grandchildren, and they all knew to go to her if they wanted anything. She loved vacations at the beach with her family.
In addition to her parents, Donna was preceded in death by her stepfather, Richard Zenner; brother, Ronnie Gruszczynski; son, Kelly Leslie Fruia; and great granddaughter, Nala Nichols.
Those left to cherish her memory include her husband of over 50 years, Ronnie Dale Fruia Sr.; son, Ronnie Fruia Jr. (Celita); and grandchildren, Kristen Fruia; Joseph Fruia, Dillion Nichols and Haylee Nichols. Also surviving are her 14 great grandchildren and siblings, Diana Cruz (Alfanzo), Edward Gruszczynski and Steve Gruszczynski (Dimitri).
A memorial service will be announced at a later date.
Troutman Funeral Home is serving the family.