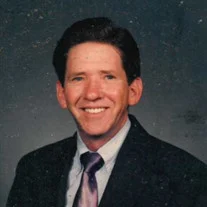 Terrence Edward O'Brien was born to John and Pearl O'Brien in Worcester, Mass., in 1946. He was the youngest of seven children. He was the last surviving member of that family.
Terence passed from this world to be with the Lord on September 16, 2022. He passed peacefully in his home as was his wish. He is survived by Diana, his wife of 40 years; and his children, whom he loved very much, Sherry Jordan, Kim Lassman, Sean O'Brien, Tammy O'Brien Chips, and Marie Ward.
He had 13 grandchildren. Although he loved them all, his youngest granddaughter, Cadence, lived close by and he had opportunity to spoil her almost daily. He had great grandchildren he hasn't met yet.
Terry served in the Army alongside two of his brothers during the Vietnam Era. After the Army, he met and married the mother of his children. That marriage ended, but they remained friends. Eventually, in his wandering, he moved to North Carolina, where he met and married Diana in 1982. He inherited a daughter whom he loved very much.
In 1986 Terry came to know the Lord and was born again. He served the Lord for many years in different capacities. He became an ordained minister September 20, 1992.
Terry loved music and since picking up a guitar at age 15, it became his lifelong companion. He performed country and rock music in honky-tonk bars in the 1970s and 80s and playing gospel music at church and retirement homes in the 1990s and 2000s.
In his younger, healthier years he enjoyed tennis, golfing, bowling, and bike riding. He enjoyed games of all sorts, but took them a bit too seriously. He also enjoyed playing chess, especially with his son.
He is finally home and made whole.
The family will receive friends on Tuesday, September 20, from 3 to 4 p.m. with a service following at 4 p.m. at Gloryland Baptist Church in Statesville with Rev. Blain Keaton and Dr. Joe Olachea officiating.
Cavin-Cook Funeral Home & Crematory, Mooresville, is serving the O'Brien family. Condolences may be made to the family at www.cavin-cook.com.