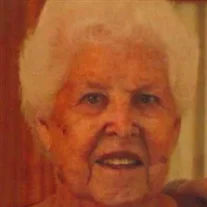 Dorothy Lee Chapman Privette, 93, of Statesville, N.C., passed away on Thursday, March 31, 2022, at the Heritage Place. Born on January 27, 1929, in Alexander County, N.C., she was the daughter of the late Arthur Lee Chapman and Fannie Elizabeth Houston Chapman.
Dorothy was a member of Bristol Drive Baptist Church for over 75 years. She was a devoted Christian and was a loving mother, grandmother, great-grandmother, and great-great grandmother who cherished her family.
In addition to her parents, Arthur Lee and Fannie Elizabeth Chapman, she was preceded in death by her husband, Espy Privette; her infant daughter, Sandra Jean Privette; her sisters, Ramona C. Davidson and Minnie C. Fulbright; and her grandson, Bron Smith.
Those left to cherish her memory include her daughter, Carolyn Graham and husband Joseph; granddaughter, Tonda Souther and husband Scott; great grandchildren, Emily Harry, Jacob Souther, and Zack Smith; great-great grandchildren, Olivia and Braxton; and many nieces, nephews, great-nieces and great-nephews.
A graveside service will be held at 2 p.m. on Wednesday, April 6, 2022, at Oakwood Cemetery with Pastor Michael Pharr officiating.
Nicholson Funeral Home has the honor of serving the family.