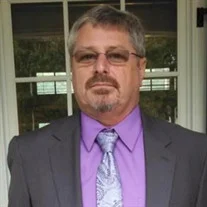 Joel "Joey" Paul Hendren, 63, of Stony Point, N.C., passed away unexpectedly at his home on April 2, 2022. Joey was born November 22, 1958, in Iredell County, N.C., to the late Robert Paul Hendren and Betty Sue Hendren. He was an electrician and was of the Baptist faith.
Survivors include one daughter, Angie Hendren Wesley and husband Drew of Mooresville; and one sister, Robin Hendren Maher and husband Larry of Taylorsville. Joey had four grandchildren, Faith, Emma, Asher, and Colton; and two nieces, Hannah and Shelby.
A Graveside service will be conducted Wednesday, April 6, 2022, at 2 p.m. at Hiddenite Cemetery. Rev. Thomas McDaniels will officiate. No formal visitation is scheduled.
Chapman Funeral Home is serving the Hendren family.