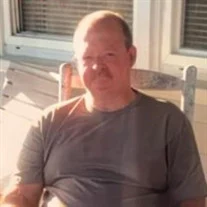 Douglas Merrille Baity, 77, of Statesville, N.C., passed away on April 30, 2022, at Novant Health in Salisbury, N.C. He was born on April 11, 1945, and raised in Winston-Salem, N.C., until he found a home here in Statesville in 1976. He resided in Statesville until he passed away.
Mr. Baity was a hard worker who had a great sense of humor, always making someone laugh. He was a truck driver for over 30 years with Merchant Metals. He served in the United States Army during the Vietnam War, and received the distinguished Vietnam Service Medal, the National Defense Service Medal, and the Vietnam Campaign Medal. Mr. Baity loved his family and cherished his friends.
He was preceded in death by his beloved wife, Johnsie Morrison Baity; and his daughter, Wendy Michelle Baity.
He is survived by his son, Shayne Baity.
A graveside service with Military Honors will be held at 11 a.m. on Wednesday, May 4, 2022, at Iredell Memorial Gardens with Heather Besoiu, Funeral Celebrant officiating.
In lieu of flowers, memorial contributions may be made to The Purple Heart Foundation of Iredell County (Purple Heart Homes, Inc.), 755 Washington Avenue, Statesville, NC 28677 (www.purplehearthomesusa.org).
Online condolences may be made to the family at www.nicholsonfunerals.com.
Nicholson Funeral Home has the honor of serving the family.