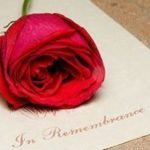 Mrs. Norah Kathleen Barron Dahlen, 90, of Mooresville, N.C., died peacefully with family and friends at her side on April 30, 2022, at the S. Mitchell Mack Hospice House. Norah was born August 14, 1931, in Minneapolis, Minn., to the late J. Howard and Alma Charlton Barron.
Mrs. Dahlen was a graduate of Holy Angels Academy in Richfield, Minn., and attended the University of Minnesota. She was married to the late M. Boyne Dahlen for over 50 years until his passing in 2002.
Norah was a member of the Coast Guard Auxiliary on Lake Norman for many years and was chairperson of Lake Norman Marine Commission from 1995 to 1996, during which time navigation charts for the lake were developed. She spent over 30 years volunteering, advocating for and working to advance water safety on Lake Norman. Norah was also an Amateur Radio Operator, call sign KE4LQN.
Survivors include sons Glenn Dahlen of Charlotte, N.C., John Dahlen of Anchorage, Alaska, Paul Dahlen of Huntersville, N.C., and Lee Dahlen of Mooresville, N.C.; six grandchildren, Heather, Erin, Jeremiah, Danielle, Patrick and Kelsea; and four great-grandchildren Rya, Brenna, McKenzie and Jaxson.
A memorial service will be held at 2 p.m. on Tuesday, May 10, 2022, in the Chapel at Cavin-Cook Funeral Home. The family will receive friends after the service. Memorials may be made to the Metrolina Intergroup, 1427 Elizabeth Avenue, Charlotte, NC 28204, in gratitude for her 40-year friendship with Bill Wilson.
Cavin-Cook Funeral Home in Mooresville, N.C., is in charge of the arrangements for the Dahlen family.