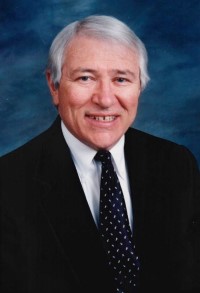 Dr. Howard David Homesley, 81, of Mooresville, N.C., passed away on Tuesday, April 19, 2022, at his residence.
He was the third child of Essie and Troy C. Homesley and was born in Cherryville, N.C., on November 22, 1940. After finishing Cherryville High School, he was a Phi Beta Kappa graduate from UNC at Chapel Hill and then graduated from the UNC School of Medicine. In 1966, he married Jane Blackwelder, also from Cherryville. Together they went to Nashville, Tenn., where at Vanderbilt University Hospital he completed training in obstetrics and gynecology followed by a fellowship in gynecologic oncology at Memorial Sloan Kettering Cancer Center in New York, N.Y. He then served two years in the United States Air Force at Travis Air Force Base. From 1975 to 1966, Dr. Homesley was the Director of Gynecologic Oncology at Wake Forest University School of Medicine. From 1966 to 2004, Dr. Homesley was in private practice in Winston-Salem, N.C., and Nashville, Tenn. Following this, he was Director of Gynecologic Oncology at the Brody School of Medicine at East Carolina University in Greenville, N.C., until his retirement in 2009.
Dr. Homesley was president of the N.C. Obstetrical and Gynecological Society, president of the Forsyth Stokes County Medical Society, president of the Society of Memorial Gynecologic Oncologists and served in many positions in the Gynecologic Oncology Group.
His passion throughout his medical career was dedicating as much time as possible to clinical research toward improving the care of women with gynecologic cancer.
As a graduate of Cherryville High School, in 2010 he was the founding Board Chairmen of Cherryville High School Education Foundation whose mission is to enrich the educational experience of all students and teachers at Cherryville High School.
He was most fortunate to dedicate his retirement years at Lake Norman primarily to his family and grandchildren to whom he was known as "Unkie" or "Grando." He also served as president of the Lake Norman Lions Club.
He is survived by his wife, Jane; son, Dr. Howard "David" Homesley Jr. and his wife Natalie and their sons, Jack and Alex; son, John Homesley and his wife Alana and their daughters, Ella and Maeve. Also surviving close relatives are his sister, Shirley Smith; his brother, TC Homesley Jr. and his wife Jacquie B. Homesley.
In addition to his parents, he was preceded in death by his brother-in-law, Hoyle Smith.
Per Howard's wishes, no services will be held.
Memorials may be made to Cherryville High School Education Foundation, P.O. Box 301, Cherryville, NC 28201 or Hospice & Palliative Care of Iredell County, 2347 Simonton Road, Statesville, NC 28625 or a charity of your choice.
Cavin-Cook Funeral Home & Crematory, Mooresville, is serving the Homesley family. Condolences may be made to the family at www.cavin-cook.com.