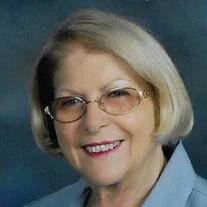 Earlene Collins Meier, 82, of Mooresville, N.C., and a native of Miami, Fla., passed away on Wednesday, March 2, 2022, at Accordius Health. She was born September 18, 1939, in Cobbtown, Ga., to the late Warnell and Tisha Wilkes Collins.
In addition to her parents, she was preceded in death by her husband, Freddie Meier; and brother, Earl Collins.
She worked as a dispatcher in the Police Department for the City of Miami, Fla., before her retirement. She loved Miami Dolphins Football and NASCAR.
Earlene is survived by sons, Michael David Pierce (Brenda), Brian Allen Pierce (Reba) and Joseph Richard Meier (Ann); grandchildren, Michael David Pierce Jr., Alex Lemke and Tyler Lemke (Stefani); great-grandchildren, Beau and Reagan; niece, Theresa Leigh Collins (Rolando Davis); nephews, Earl Frank Collins Jr. (Alison) and Jeffrey A. Collins (Nelsy); great-niece, Nicole Collins; and great-nephew, Kyle Collins.
Services for Earlene will be held on Saturday, March 5, at 11 a.m. with Deacon Russell Rogers officiating. Visitation for family and friends will be one hour prior to the service from 10 to 11 am. Burial will be at a later date at Vista Memorial Gardens, Miami Lakes, Fla.
In lieu of flowers, memorials may be made to the Alzheimer's Association, 4600 Park Road, Suite 250, Charlotte, NC 28209.
Cavin-Cook Funeral Home and Crematory, Mooresville, is serving the Meier family. Condolences may be sent to the family at www.cavin-cook.com.