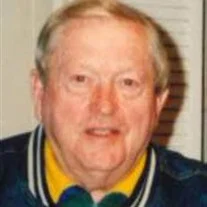 Edward Sloan Alexander, 88, of Mooresville, N.C., passed away on Sunday, November 20, 2022. He was born on July 19, 1934, in Iredell County, N.C., to the late Edward and Annie Barnette Alexander. He was a veteran, having served in the U.S. Navy being stationed at Quanset Point Naval Station, North Kingstown, R.I. He owned and operated an antique shop and maintained rental apartments. He moved back to Mooresville in the 1990's.
In addition to his parents, he was preceded by first wife, Joan Anna Alexander; second wife, Gregoria Ferreira Alexander in 2008; brother, Ronald Alexander; and sister-in-law, Carolyn Alexander.
He is survived by his children, Kimberly E. Alexander of Pawtucket, R.I., and Edith Faial, Manual Faial; siblings, Shelby Alexander Beaver (Dale), Joan Ostwalt (Reggie), and Roger Alexander (Ann); grandchildren, Nicholas James Lowry, Shawn Robert Lowry, Danielle Marie Lowry, Bryana Nicole Alexander, Sarah Elizabeth Alexander, and Aryana Gloria Faial; and numerous nieces and nephews.
The family will receive friends from 11 a.m. to 1 p.m. on Friday, November 25, 2022, at Cavin-Cook Funeral Home with a prayer service at 12 noon with Father Mark Lawlor officiating. A graveside service will be held next week at Swan Point Cemetery, Providence, R.I.
In lieu of flowers, memorials may be made to Disabled Veterans National Foundation, 4601 Forbes Blvd., Suite #130, Lanham, MD 20706.
Cavin-Cook Funeral Home & Crematory, Mooresville, is serving the family.