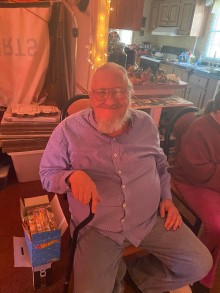 Edwin "Ed" Tolliver, 73, of Statesville, N.C., passed away unexpectedly at home on January 3, 2022. He was born December 3, 1948, Iredell County, N.C., to the late Glenn and Ruth Mull Tolliver.
He was married to Anne Hartness, who survives. In addition to his wife, Ed is survived by one daughter, Jennifer Sherriff (Mike) of Statesville, and one son, Charles Tolliver of Statesville; five grandchildren and four great grandchildren.
Ed worked as a car salesman for many years.
He will be buried at the Salisbury National Cemetery Annex in a private ceremony.
Tribute and Tallent Cremation is serving the family.