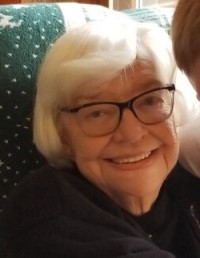 With great sadness we share our dear mother, Dorothy "Dot" Mae Ford Fox passed away peacefully on February 10, 2022. We rejoice in the knowledge Mom has escaped the cruel dementia of the past four years and is now resting comfortably in God's embrace. We will miss her smile forever.
Dot spent most of her life in Statesville, N.C., except for a few years in Charlotte, N.C. She was born January 15, 1935, in Statesville to Macie Lois Ford. She and her mother lived on Mulberry Street, enjoying lifelong friendships with many neighbors. Dot was a gifted student with a strong work ethic and displayed a keen sense for business during high school. She was a 1953 graduate of Statesville Senior High School.
She met her husband of 54 years, Jerry A. P. "Pete" Fox while working at the Playhouse Theater, where he worked as a projectionist and she was a candy counter girl. They married on September 6, 1953, in South Carolina. In 1966, Dot and Jerry moved their family to West Charlotte. Jerry worked as a brakeman for Southern Railway, while Dot worked as a key punch operator. She also taught Key Punch at the community college for several years.
They returned to Statesville in 1973. Dot became property manager of the newly built Signal Hill Apartments while assisting her husband in the opening of his store – Radio Shack – with the opening of Signal Hill Mall in Statesville. She would lend a hand in the store until Jerry's retirement in 1991. Their son, Danny, took over management until the store's closing in 2017.
Resigning from Signal Hill Apartments, she began her successful real estate career working first for Bill Redman. She later worked for Parks Realty before settling into her nearly 20-year career as a million-dollar producer for her classmate Edwin Hunter at Hunter Realty.
Dot and Jerry were members of Covenant ARP Church. She was a member of the NC Realtors Association, Altrusa Club, and American Business Women's Association.
Dot enjoyed keeping up with the local real estate trends and market. Retiring from real estate in 1990, she continued to love afternoon drives discovering new real estate developments and neighborhoods. Dot took great joy in her weekly shopping excursions with best friend Millie Mitchell as well as many lunches with good friend Linda Brater. She and Jerry enjoyed several trips to Hawaii, Las Vegas, and Ocean Isle Beach.
Dot shared the importance of the local public library with her children. Always sharing the mantra "to look it up" during their next visit to the library.
She is survived by her children, grandchildren, and great grandchildren whom she loved dearly, including son, Daniel Fox, and daughters, Arlene (Michael) Foster of Statesville and Lorraine (Kevin) Westendorf of Fairview, Ore.; grandchildren, McKenna Fox, Dylan (Kelly) Fox, Adam (Lauren) Foster and Nick Foster, all of Statesville, and Ben Shaver (Danielle) of Hillsboro, Ore.; great grandchildren, Wyatt and Ryleigh Foster, Luna and Aiden Shaver and Brenden Hubbard; niece, Nena Johnson, and two nephews, Dean and Gene Cox; and great nieces, Candace Wilkerson and Hayley.
Dot was preceded in death by her mother, Macie; husband Jerry; in-laws, Elmer Lacy and Mildred Iona Fox; and sister-in-law, Marjorie Fox Cox of Mt. Holly.
The family would like to thank her supportive friends at Covenant ARP Church, and her caregiver, Wanda Potts, as well as Dr. Pence and staff at Maple Leaf Health Center for their kind care.
A graveside service is scheduled for Saturday, February 12, 2022, at 11 a.m. in Oakwood Cemetery with Pastor Jeremy Cannada and Grant Sharp with soloist Elizabeth Parker Ford.
Donations may be made to Covenant ARP Church, First Presbyterian Church or Iredell Friends of the Library. Online condolences may be made to the family at www.troutmanfuneralhome.com
Pallbearers for Graveside Service are Danny Fox, Dylan Fox, Brenden Hubbard, Adam Foster, Nick Foster, and Wyatt Foster.
Troutman Funeral Home is serving the family.