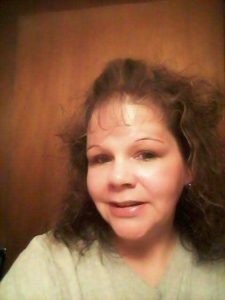 Elisa Marie Teasley, 50, of Statesville, N.C., passed away October 5, 2022. She was born June 9th, 1972, to Rick Wilfong and Eva Bennett of Akron, Ohio.
Elisa was preceded in death by her brother, Jason Duane Bennet; grandmother, Alice Zahn; aunts, Karen Zahn and Sara Wilfong; and uncles, Butchie Zahn, Leo Wilfong, and Clyde Wilfong.
Those left to cherish her memory are her husband, Reginald Teasley; children, Bryce T. Teasley, Kenneth Jerome Youmans, Amanda Alvarado, and Elisa Youmans (James); parents, Eva Bennet (Roy Carson), and Rick Wilfong; mother-in-law, Wanda G. Teasley; brother, Rick Wilfong Jr. (Maite); sister-in-law, Merissa Teasley (Nick Bost); niece, NaZariah Bost; uncle, Tommy Wilfong; six grandkids, and two nephews.
Elisa was a loving mother and faithful wife. She received Jesus as her Lord and Savior on Mother's Day 2020. She loved swimming and walking her dog.
Services for Elisa will be held Friday, October 14, 2022, at Bunch-Johnson Funeral Home. Visitation is from 1:30 to 2:30 p.m. with service to follow. Burial will be held in Belmont Cemetery.
Bunch-Johnson Funeral Home is proud to serve the Teasley family.