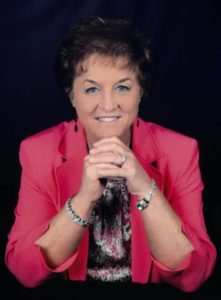 Elizabeth "Ann" McLelland Hill, 71, of Statesville, N.C., passed early Friday morning on July 15, 2022, after a brave and courageous battle with metastatic pancreatic cancer. She was born on April 24, 1951, to James Donald McLelland and Dorothy Mae Millsaps McLelland in Iredell County, N.C.
Elizabeth was preceded in death by her parents James and Dorothy; and a brother, James Bradford McLelland.
She leaves behind her husband of 53 years, William "Jerry" Hill; sons, Jason Hill (Jessica) and Jamie Hill (Kacey); grandchildren, Erin Brooks Austin, Raelyn Paige Hill, Summer Sage Hill, Jackson William Hill, and Sawyer Elizabeth Hill; sisters, Peggy Call (Dwight), and Kay Mason (Dale); and special cousin, Rachel Reavis (Jim).
Elizabeth attended Central Elementary School in her youth and graduated high school at North Iredell. Ann was an excellent cook and even won the honor of the Betty Crocker Award in high school. She worked her entire life on the family dairy farm. She enjoyed trips to the Depot in Dobson, N.C., mountain drives, and rides along the Mitchell River with her husband.
Although she never got the opportunity to become the teacher she aspired to be, she never missed an opportunity to teach her grandchildren. They were the joy of her life. She would light up everytime they brought her a rock, flower, or anything special for her to see.
The family would like to extend a special thanks to Dr. Naren, Dr. Li, and the Hospice of Iredell County.
Services will be held Wednesday, July 20, at Rocky Hill Baptist Church. Visitation is 11 a.m. to 12 noon with funeral at 12 noon. Burial is to follow at Mountain View United Methodist Church Cemetery.
Bunch-Johnson Funeral Home is serving the family.