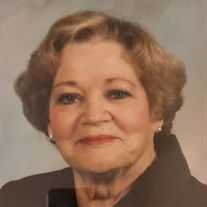 Florence Olema Kistler, 91, of Little River, S.C., passed away Monday, December 26, 2022, at Embrace Hospice House of Myrtle Beach, S.C.
Born July 19, 1931, in Norwood, N.C., she was the daughter of the late Charles and Mary Alice Livingston and had lived in Moorseville, N.C., for 71 years. Mrs. Kistler loved to meet new people and make new friends; she loved to cook and kept an immaculate house. She loved making memories with her family.
She was preceded in death by her husband of 36 years, Roderick Kistler Jr., and her sisters, Ruth Holbrooks and Mary Bost.
Surviving are her son, Steve Kistler and wife Patricia; grandchildren, Stephanie Bonn and husband Jacques; and great grandchildren, Connor, Sophia and Oliver Bonn.
A memorial service will be held at 4 p.m. on Saturday, January 14, 2023, in the Chapel of Cavin-Cook Funeral Home. The family will great friends following the service at Cavin-Cook Funeral Home, Mooresville.
Cavin-Cook Funeral Home & Crematory, Mooresville, is serving the family.