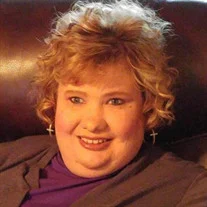 Frances Elaine Horne, 38, of Statesville, N.C., died Friday, July 8, 2022, at Wake Forest Baptist Medical Center in Winston-Sale, N.C. She was born in Rowan County, N.C., to Cynthia Dedmon and Victor Horne.
Frances was preceded in death by her fiancé, Michael Cleveland; maternal grandparents, Paul and Blanche Bost; paternal grandparents, David and Frances Horne; aunt, Sharon Bost; and three uncles, David Horne, Tim Horne and Jerry Suits.
Frances was a ray of sunshine in this world. She loved her church, animals, butterflies, anything purple, and going to the beach and mountains. She especially loved being with her family. Her cousins were her very closest friends.
Those left to cherish her memory include her mother, Cindy Bost Dedmon; father, Victor Horne and his wife Pam; two aunts, Pam Fox (Will), and Mary Suits; a sister, Robin Lackey (Scott); cousins, Molly Clippard (Billy), Shannon Suits, Regina McDonald (Michael), Wayne Childress (Nancy), Scott Horne, Joey Horne, Daniel Horne, Jasmine Horne, Douglas Haskew, and Beth and Remi; and her special pets, Sarafina and Gidget.
A Celebration of Life Service will be held Wednesday, July 13, 2022, at 6 p.m. at the Nicholson Funeral Home Chapel with Pastor Jerry Blankenship officiating.
In lieu of flowers donations may be made to the Spina Bifida Association, 1600 Wilson Boulevard, Suite 800, Arlington, VA 22209, or to Brenners Children's Hospital, Atrium Health Wake Forest Baptist, Office of Philanthropy and Alumni Relations, P.O. Box 571021, Winston-Salem, NC 27157-1021 (Please note on the memo line on check "Brenner Children's".)
Nicholson Funeral Home is honored to serve the Horne family.